EPV® DarkStar® 9 Reviewed By Home Theater Forum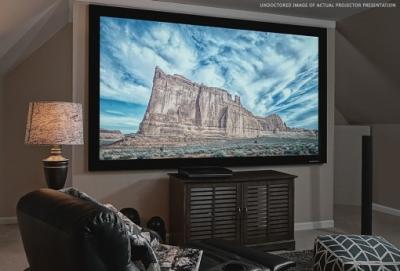 Home Theater Forum's Dave Upton took a close look at the DarkStar® 9 so his readers could get the rundown on this award-winning ambient light rejecting (ALR) projection screen.
"EPV® manufactures their DarkStar® line of screens for front projection installs where overhead or ambient light rejection is required. Utilizing the same lenticular lens technology seen in other screens of their ilk, the DarkStar® screens from EPV® work wonders for those who can't watch their content in a light controlled room."Upton continued with, "… For anyone who is looking for a solution to watching their content on a projector in a non-light controlled environment, particularly with overhead light sources, the Elite Prime Vision® DarkStar® 9 is a tremendous product that solves this problem as well as anything I've seen."
Click on this text or the photo above to read the full review
Please take a moment to read the review and watch the product videos. I look forward to speaking with you about our certified and award-winning product lines and how we may assist you with achieving your business goals through this year and many more to come.
Best regards.
-Jeff
Jeff Klida, Elite Prime Vision® VP of Sales