The Polar Star® eFinity won the 2016 CES Mark of Excellence Award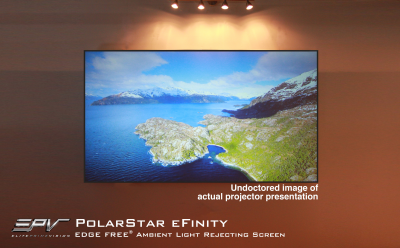 Award Description:  The TechHome Division of the Consumer Technology Association (CTA) has recognized the top projects and products/technologies in consumer electronics for custom installation.  The nearly 160 entries are judged by an independent panel of industry experts. Winners of these prestigious awards receive exposure via the websites and print publications from the CTA, CE Pro, ThisOldHouse.com and Greenbuilder Media.
Product Description: The PolarStar® eFinity ISF is an angular-reflective ambient light rejecting projection screen with a brightness of 1.3 gain and is suitable for either dark or brightly lit room presentations. It is also polarized for theater-grade passive or active 3D. This is an edge-free® variant with LED backlighting kit included.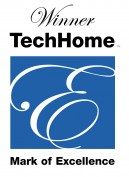 More information:
CTA Names 2016 Mark of Excellence Award Winners at CES