EPV Screens DarkStar® UST 2 eFinity Review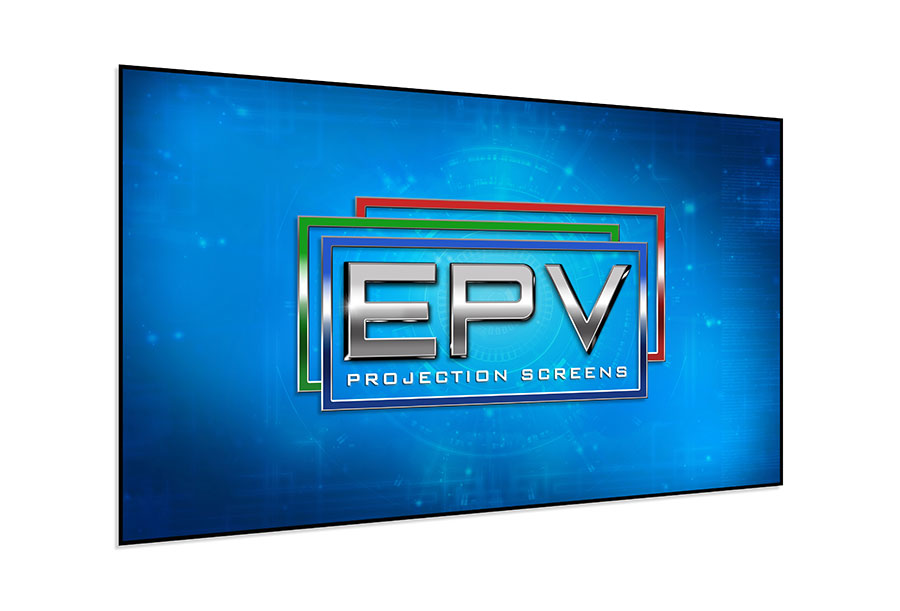 The EPV Screens DarkStar® UST 2 eFinity is an ambient light rejecting screen designed for ultra-short projectors. This 123-inch 16:9 screen has a gain of 0.8 and it can reject up to 85% of overhead lighting making it a great option for many Laser TVs.
I previously doubled up our home office as the theater space: a dark room with no direct sunlight, a motorized screen in the ceiling which for the most part was only used in the evenings.  I recently created a dedicated home theater/gaming space in a converted garage with a permanent big screen on the wall above an ultra-short throw projector. I share this as my feeble excuse for not thinking through how hard it would be to see a projected image in a room with East and West facing sliding doors to the outside that is full of light all day!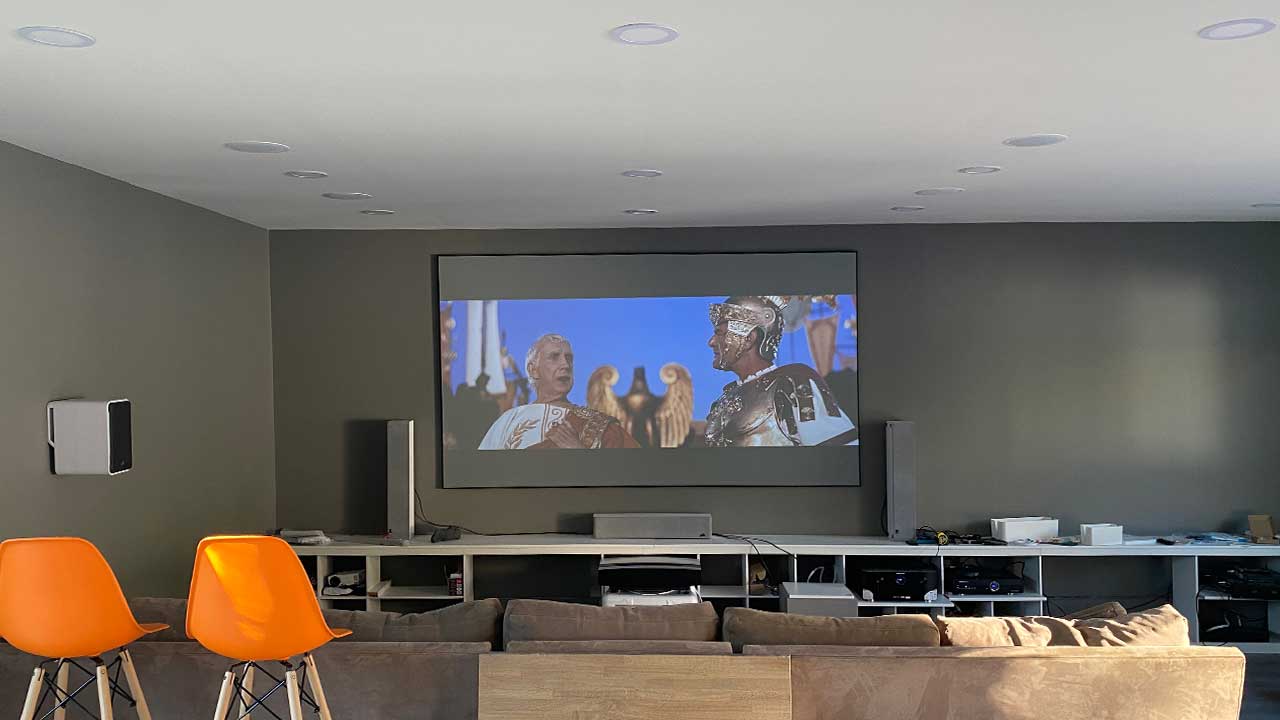 In discussing with Philip Jones, here at ProjectorReviews.com, what options I now had for at least a 120″ screen in this environment, he suggested I reach out to Elite Screens. They convinced me that either an Elite Screens Aeon CLR® 3 Series or an EPV Screens DarkStar UST 2 eFinity was the screen I needed to combat the sunlight.  Since Philip had already reviewed the Elite Screens Aeon CLR3, we thought it best that I try the EPV Screens 123″ DarkStar UST eFinity.
EPV Screens is a division of Elite Screens which is focused on the custom installation market. The team at EPV Screens graciously offered to provide me with a DarkStar UST 2 eFinity sample that I can utilize in the future for Laser TV product reviews.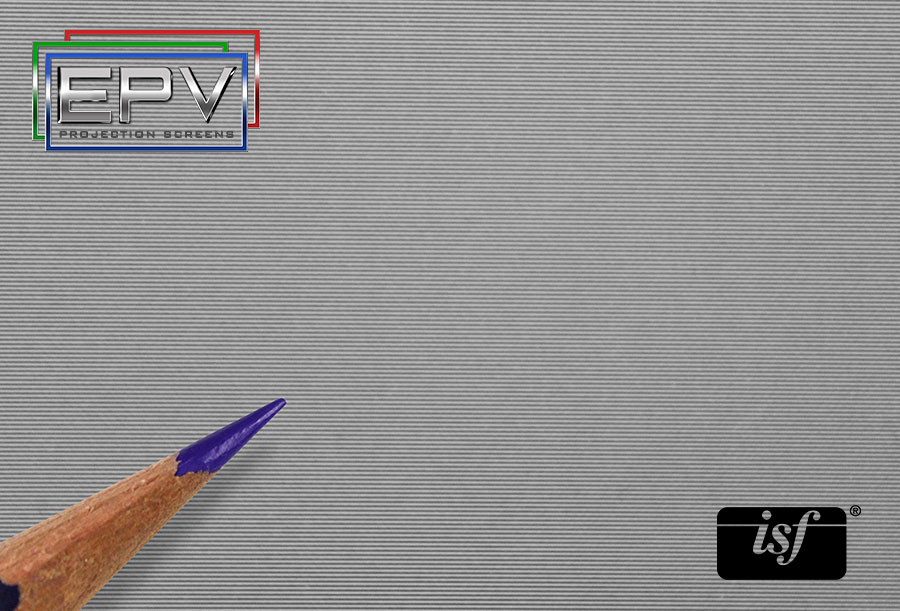 The DarkStar UST 2 is a multi-layer optical screen material designed for tabletop-mounted ultra-short-throw projectors. Since this material is designed to only accept light coming from a specific angle below the screen it does an excellent job rejecting 85% of room light. When compared to a matte white screen, there is a notable improvement in black level and contrast in a room with ambient light. The DarkStar UST 2 is ISF certified for color accuracy which is important since I plan on using it while reviewing Laser TVs in the future.