DarkStar® 9 Projector Screens Reviewed by Projectorcentral.com
"So which of the many ALR screens is right for you? Included in this survey are eleven popular ALR screens from eight manufacturers,…" Said Evan Powell of Projectorcentral.com. "All of these screens give you that "huge flat panel TV" look in a room with ambient light. But they differ in many ways including contrast, optimal viewing angles, image artifacts, mounting options, and assembly/installation issues. We will explore these differences in this article." The other manufacturers are dedicated to their craft and the resounding quality of their brands is evident in reviews such as this. It is also a compelling statement when EPV® Screens is revealed to stand shoulder to shoulder and at times even head-and-shoulders above different brands in regards to performance and quality. The three different screens featured are EPV®'s various ALR screens of either the angular or retro-reflective variants. Below are brief descriptions along with links to the reviews.
About the DarkStar® 9 (link this text to this url: http://epvscreens.com/product/darkstar-9 ) The DarkStar® 9 is an ISF Certified Retro-Reflective ALR sub-gain projection screen that has won the TechHome Mark of Excellence Award, and the Sound & Vision Top Picks Award.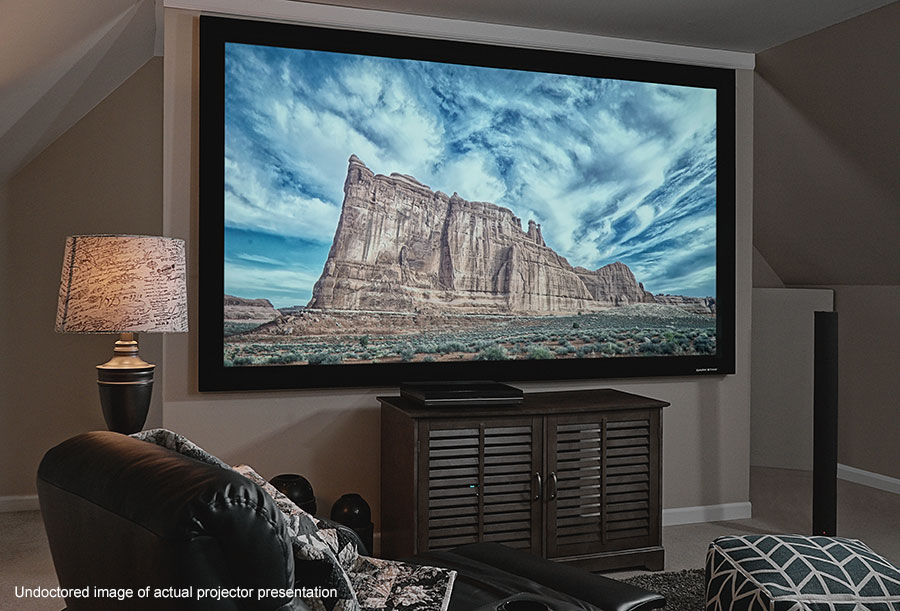 Full Article: http://www.projectorcentral.com/ambient-light-rejection-screens-2.htm?page=Elite-EPV-DarkStar9