EH Magazine 2018 Home of the Year Award ($25-75K) Peregrine A4K Projection Screen (PGF138WH1W-A4K)
If there's one room where customers can let their imagination run wild, it's in a home theater. The owner of this award-winning home theater let his personality and heritage reflect in the design by incorporating decorative pieces made of steel. Owner of a steel factory, he put his creativity to work by using materials at his mill to fashion his own theater sign and film reels, which will eventually don the walls of the space that earned the Electronic House Gold Award for Best Home Theater, $25,000 to $75,000.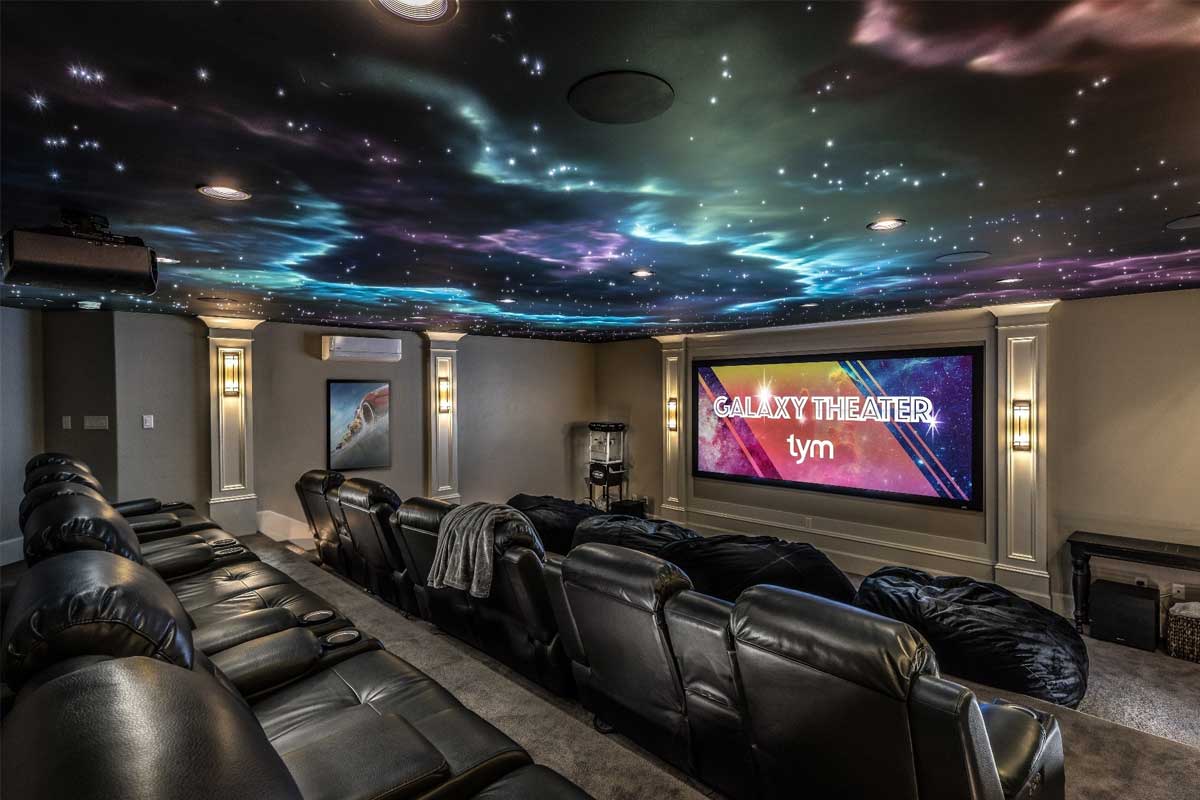 (magazine link) https://www.electronichouse.com/home-of-the-week/heavy-theater-masterpiece/
(TYM Company link) https://tymhomes.com/project/best-home-theater-gold-winner-2018-home-of-the-year-awards/
About the Peregrine A4K Projection Screen (PGF138WH1W-A4K):
The 138″ (CinemaScope) acoustically transparent screen has a 1.1 gain ultra-white front projection surface that provides excellent color neutrality for superb color reproduction along with wide diffusion uniformity.
The perforated weave is designed to handle 4K (4096×2160) and 1080P (1920×1080) projectors while eliminating the visual artifact known as moiré effect. The dense mesh of the material has perforations that are visually imperceptible. This means that picture quality is not compromised and a clear sonic transparency is achieved. The AcousticPro A4K is a genuine breakthrough product and has been recognized as such throughout the AV industry, winning CEPro Magazine's prestigious "Best at CEDIA 2012" award as well as being featured in numerous award-winning installations.