TYM "Tahoe Theater" Takes Silver in CE Pro 2019 BEST Award, Featuring the EPV Screens® Special Edition A4K
Award: Silver CE Pro 2019 Best Award
Product: Special Edition A4K (SE138C-A4K)
Projector Used: JVC DLA-NX5 D-ILA
Award Listing: (Click Here)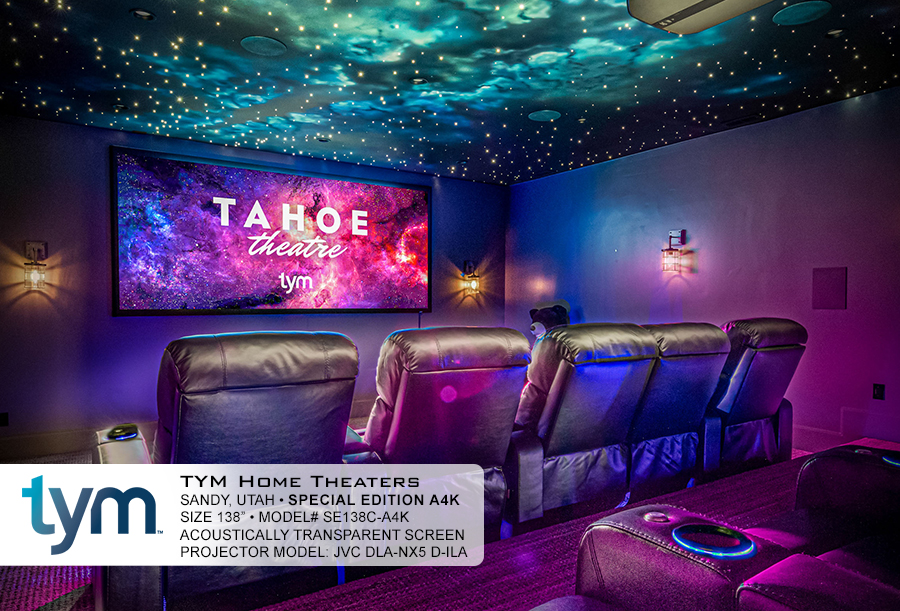 TYM Home Theaters & Smart Homes used the Special Edition A4K by EPV Screens in their 'Tahoe Theatre' project. This installation which was previously featured in the 2019 Utah Valley Parade of Homes by custom home builder, Ebuilders Homes and now it has won the Silver Award for Best Home Theater ($25K to $100K) in the CE Pro BEST Project Awards. (Click Here for full story)
About The Award: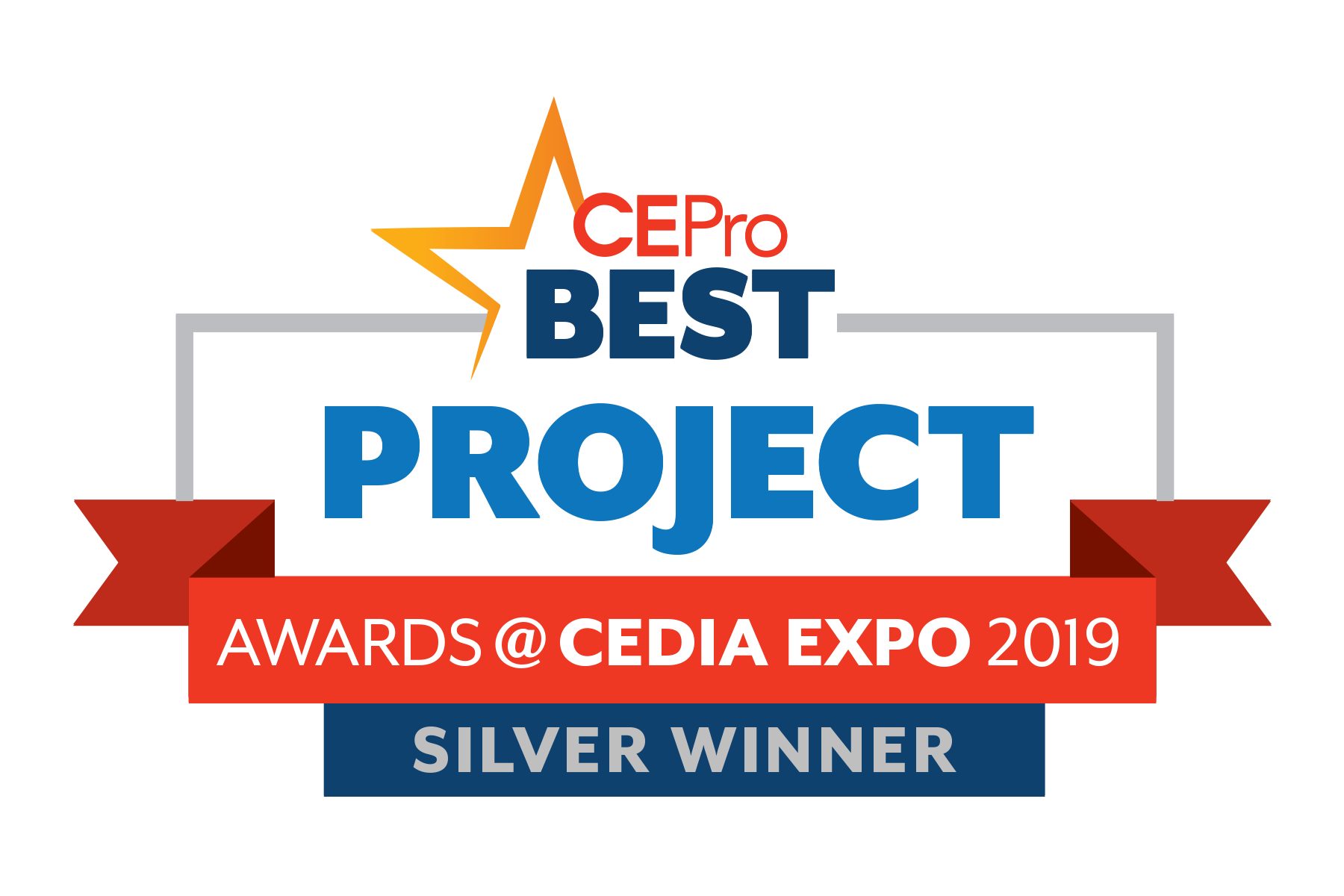 Celebrating the most noteworthy and impressive projects of 2019, CE Pro is pleased to announce the winners of this year's CE Pro BEST (Best Electronics Systems Technologies) Project Awards.
"The BEST Project Awards offer an incredible glimpse into the future for the entire residential integration industry," says Jason Knott, editor-in-chief, CE Pro.
About The Special Edition A4K:
The award-winning AcousticPro-4K has an ultra-white front projection screen surface with a 1.1 gain that provides excellent color neutrality for superb color reproduction along with wide diffusion uniformity. The perforated weave is designed to handle 4K (4096×2160) and 1080P (1920×1080) projectors while eliminating the visual artifact known as moiré effect.The dense mesh of the material with its ultra-fine perforations creates a projection canvas that almost identically resembles our best-selling and highly-acclaimed CineWhite® 2 material. The virtual absence of the acoustic perforations means sound is not compromised and a clear sonic transparency is achieved. The AcousticPro A4K is a genuine breakthrough product and has been recognized as such throughout the AV industry, winning CEPro Magazine's prestigious "Best at CEDIA 2012" award as well as being featured in Electronic House's "Home Theater of the Year".